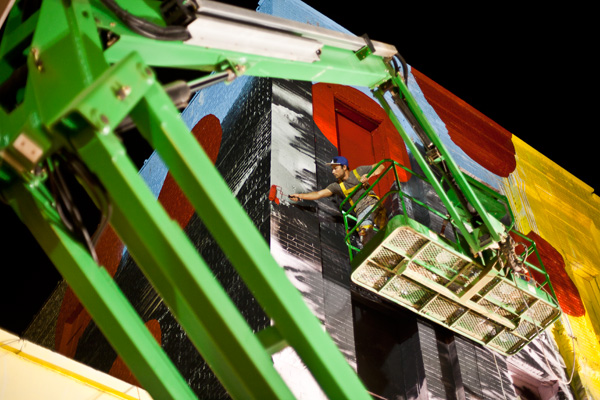 On a forgotten block of Downtown Atlanta, four artists are literally changing the face of Atlanta. Their tractor-green lifts move on the building faces like dancing robot arms, lit up against the dark Atlanta skyline.
http://purgeatl.com/2012/10/26/saving-atlanta-painting-through-the-night/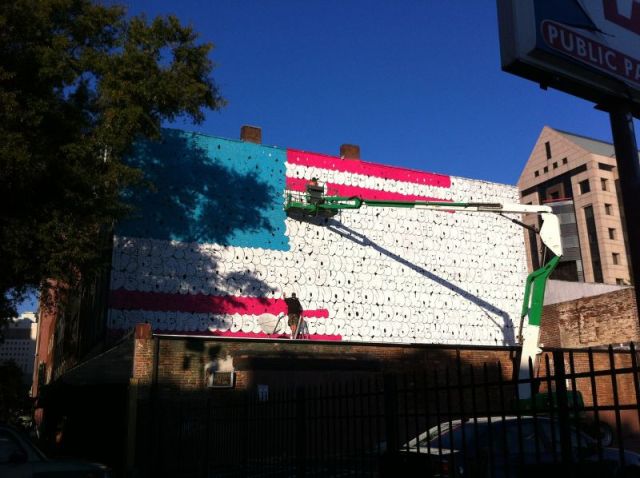 The hope of Elevate organizers, area residents and business owners, and others who have been working together to revitalize the area is that the presence of this high-profile art in a setting that's accessible to anyone will draw much-needed positive attention to South Broad Street. Despite the vacant spaces, a tightly-knit community exists here – one that understands the potential of the area and wants to see it fulfilled.